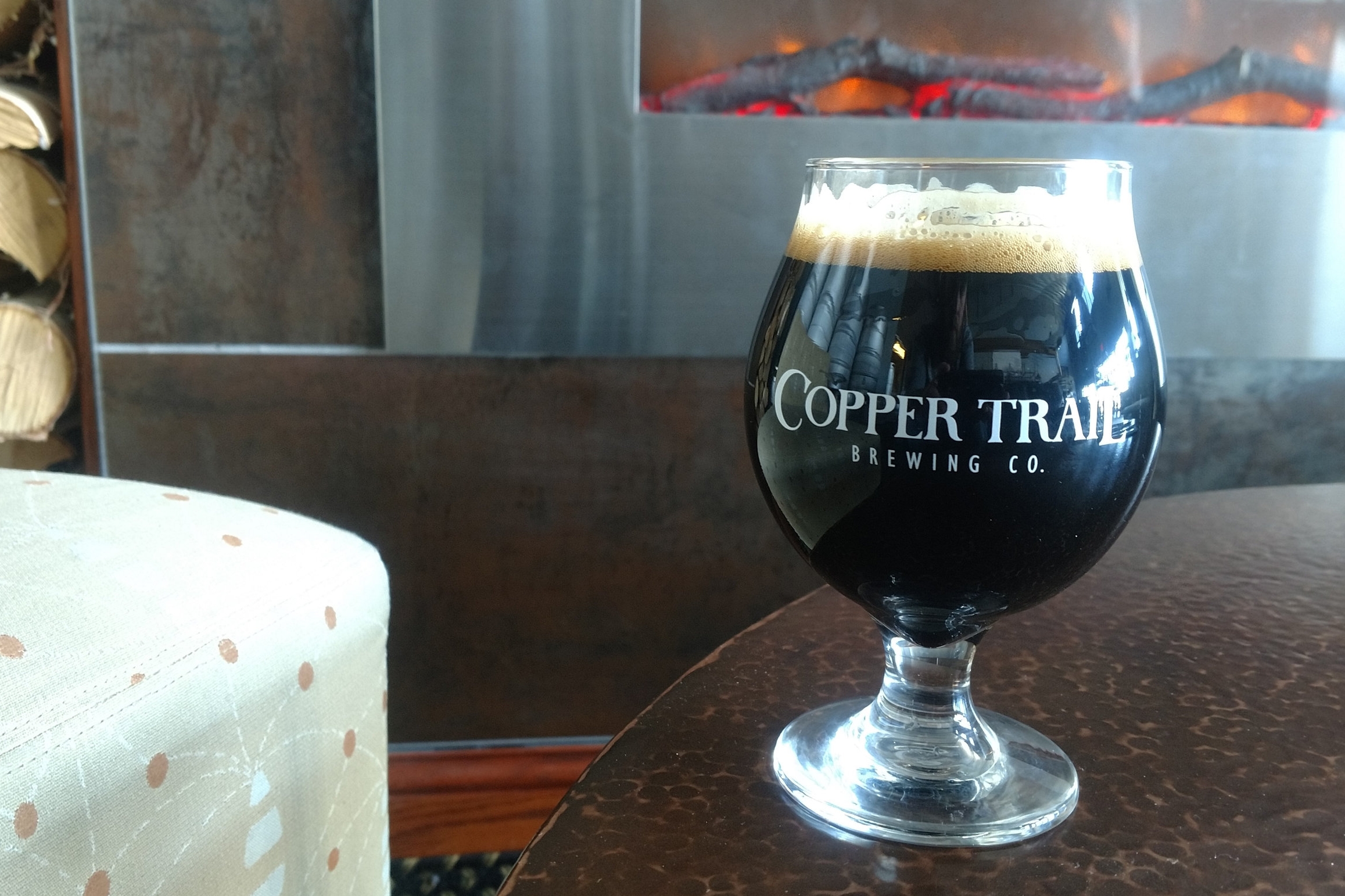 Tapping on Friday, November 30th at 3pm
Dry Chocolate Coffee Stout - 6.1% ABV, 46 IBU | Once you've heard the call of the Loon on a calm Minnesota night, you'll never forget it. The same goes for Goodnight Loon. This coffee stout has a considerable charge of local coffee, roasted by Bryce's Beans right here in Alexandria. The chocolates and molasses notes from the coffee are up front, with a unique dry finish of chocolate and roast on the back end. You won't be going to sleep any time soon, but you can still tell the Loon goodnight!
Tapping on Saturday, December 1st at Noon
Munish Dunkel - 4.7% ABV, 22 IBU | Munich, meet Midwest. Midwest, meet Munich. At first taste, a nice toasty sweetness starts out. It gets followed up by subtle showings of chocolate and toffee. But the forefront is the Munich malt base. It is clean, as lagers should be, but definitely still a multi-dimensional brew. So come downtown, and give this dunkel a try!
Save the Date - Saturday, December 29th

We'll have one beer that will be making a come back from last month PLUS a new porter that will having you going NUTS! Make sure you're following us on Facebook & Instagram for beer details & release dates @coppertrailbrewingco. For extra updates and news you can join our email list by clicking HERE!